POSTER OF THE OLD BREBEUF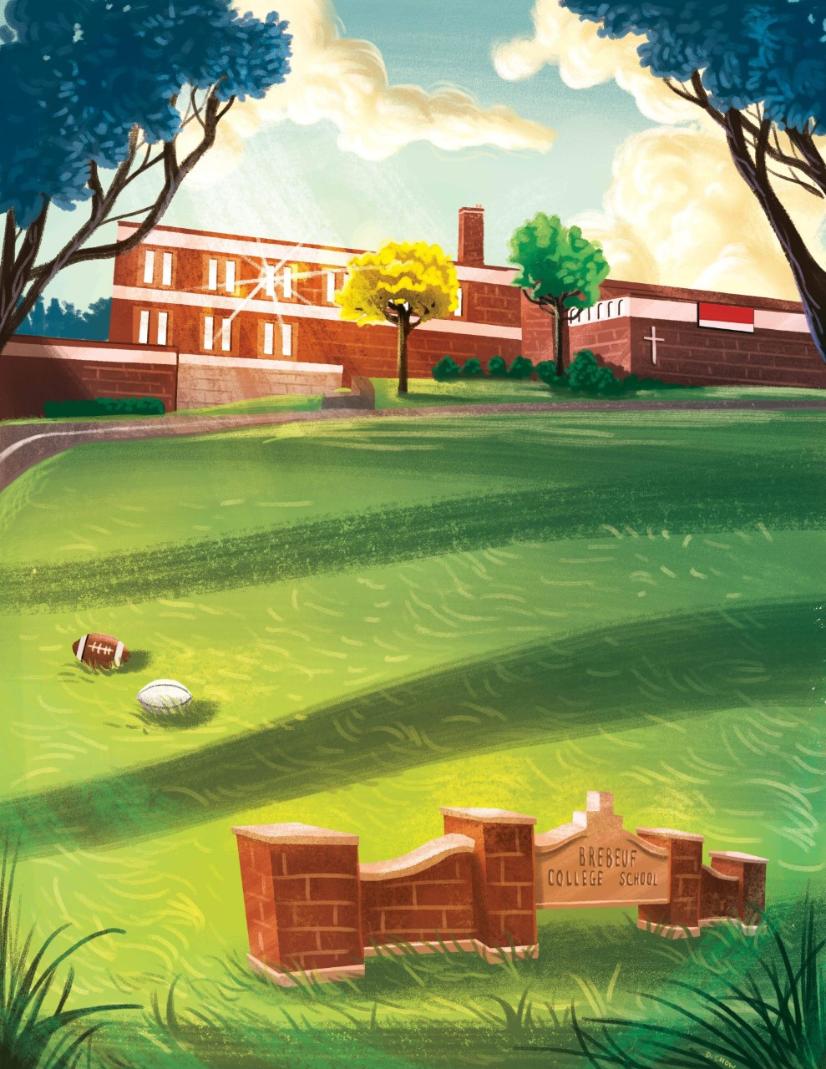 Derrick Chow '00 has created a beautiful illustration print of the old Brebeuf building. You can purchase one for your home or office or for a brother or friend! Proceeds will go to the school via the Alumni Association and the Jesuit Infirmary for older Jesuits in Pickering.
- $125 - Special Limited Edition 11 x 17 Print of 100 Copies (Signed by Father Winston Rye, S.J.; Brother Henry Spencer, F.P.M.; Jim Barry; Tom Sullivan; Joe Will; Ailix Will; Bob Lato '68; Peter Lee; Lou Piuccini; and Mike Daoust '67).
- $50 - 8.5 x 11 Print
TO ORDER, GO TO:
http://gtigolf.com/brebeufbuildingprint/
Any questions? Email michael.dacosta@tcdsb.org.
Thank you for supporting Brebeuf College School and the Jesuit Fathers!